In our office, the quality
of service is guaranteed!
Meet our team of international experts!
We invest in the future
Since we continuously invest in innovations, we are able to apply sophisticated technologies of the latest generation in dentistry in the procedures we perform, and create your new desired smile in the shortest possible time. We offer our patients from all over the world services created according to international standards. We are experts in solving dental cases such as dental implants, cosmetic dentistry and other dental problems, and with us you can do everything from the smallest to the most demanding aesthetic dental services.From one dental implant to complete smile reconstruction. From periodontal surgery to routine maintenance. From simple teeth whitening to porcelain veneers and ceramic crowns.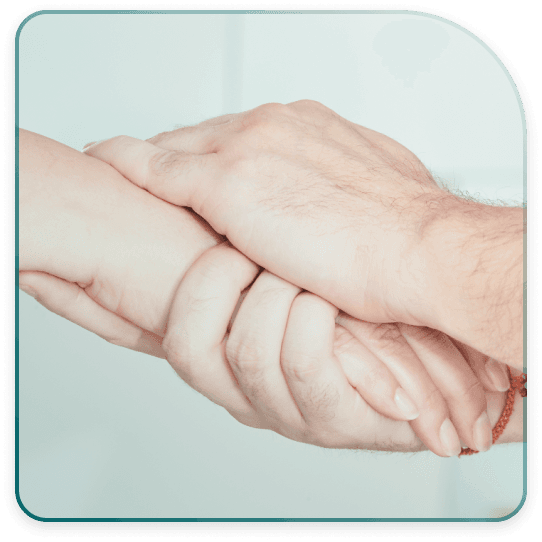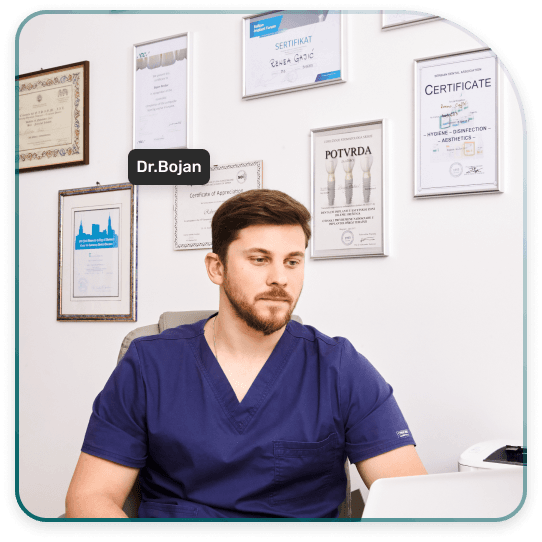 For us, there are no unsolvable cases, partial solutions and compromises.
Exceptional combined expertise and decades of advanced training of experts from our team, along with continuous interaction and consultation with patients, enable us to provide a high level of treatment and care for the needs of each of our patients. Our dental experts are also dedicated dental educators who, by teaching other dentists at universities and hospitals, conducting research studies and writing articles and literature, significantly improve the science and art of dentistry.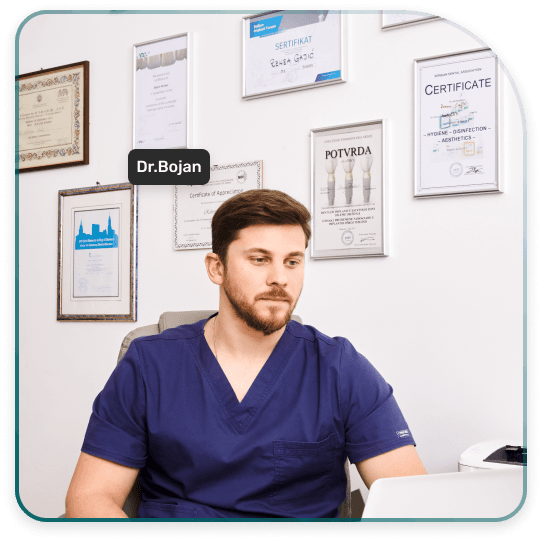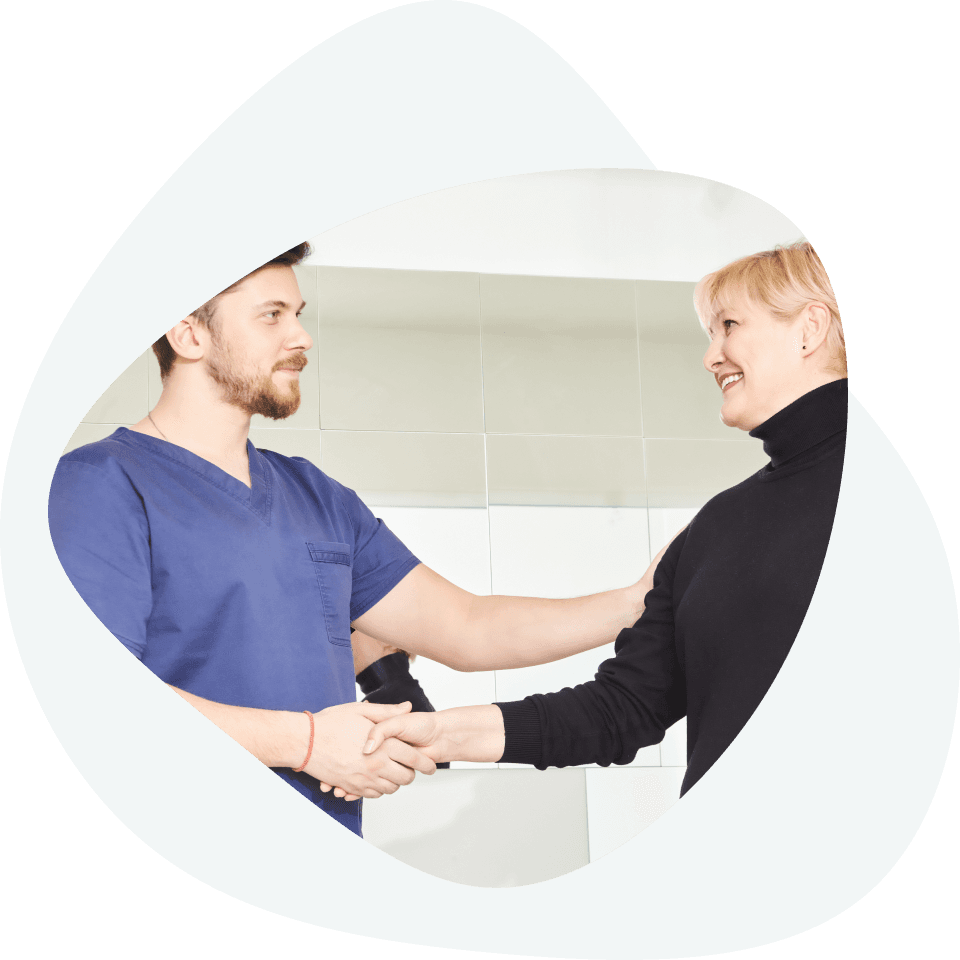 Our patients are always our priority.
We take into account all your wishes and are here for you, to explain all the available options and their prices - so that you can choose the best choice of therapy for you.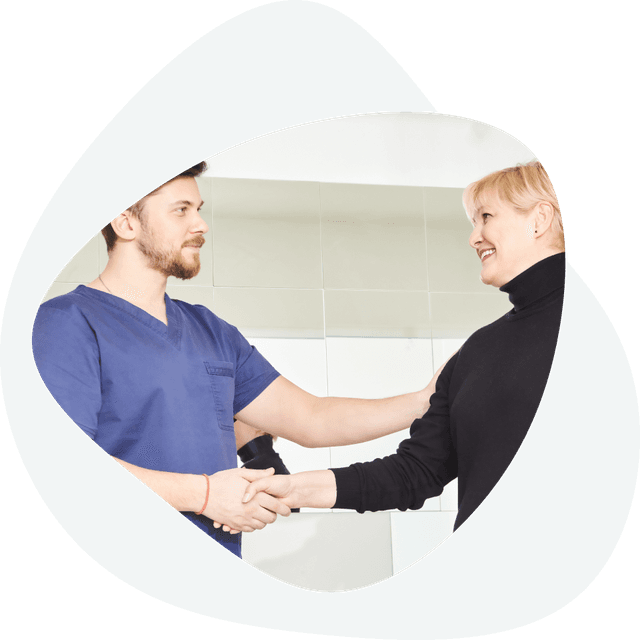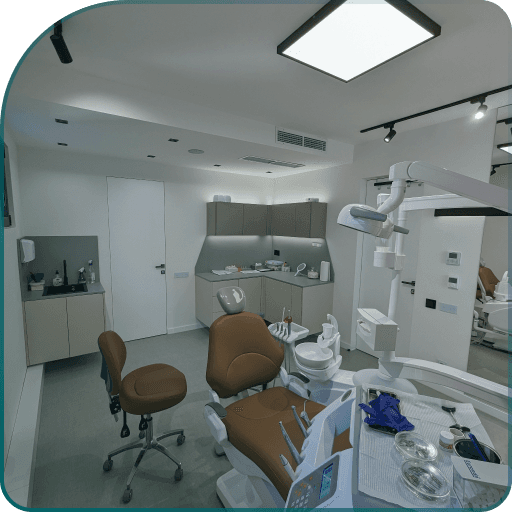 Our procedures are completely transparent.
You will always know what we do and in what way. If you have any questions, at any time during the treatment, members of our team will be happy to explain everything you are interested in - so that you feel completely safe and comfortable. We are at your disposal 00:00-24:00.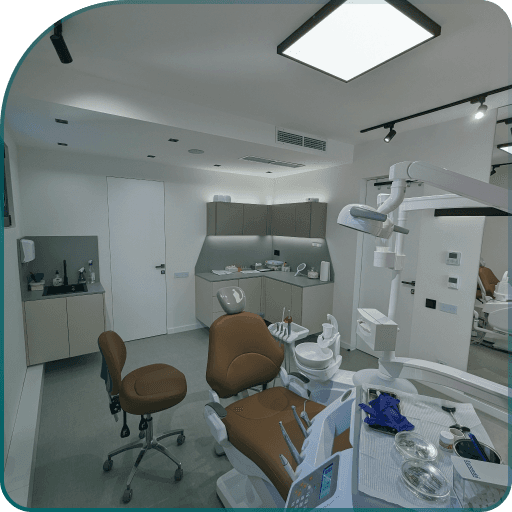 Meet our team of global experts
We are a team of international experts working in the heart of Belgrade. We speak English, Italian, Portuguese, Spanish, Norwegian, French and German, because it is very important for us to get along well with all our clients.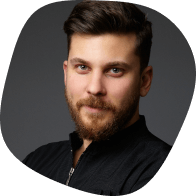 Dr Bojan Perduv
Dr Bojan Perduv is our primary dentist who is there to answer all your questions! After graduating from the Faculty of Dentistry in Serbia, he continued his studies at the Dental University in Porto, the capital of Portugal. Along with his studies, he also attended additional specialized programs and courses in the field of prosthetics and implant rehabilitation - in Portugal, Italy and France.
Dr Roberto
Dr. Roberto deals with surgical interventions in our office, and you can trust him completely because he has 35 years of medical and dental experience behind him, with over 10,000 surgical cases. In medicine and surgery at the University of Padua since 1977, he is a lecturer in the special course for implantology at the University Claude Bernard in Lyon, as well as the University Jean Monnet in Saint-Étienne, France. He is also the clinical coordinator of the "NIU Tutor Project in Italy" project at New York University, NIU College of Dentistry. Dr. Roberto is the Vice President and President of G.I.S.I.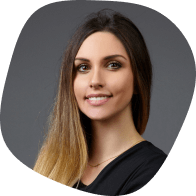 Dr Renea
After graduating from the Faculty of Dentistry in Serbia, she continued her studies at the University of Medicine and Dentistry in Rome, Italy. She attended additional specialized programs and courses in the field of prosthetics and aesthetics in Italy, Germany and Switzerland.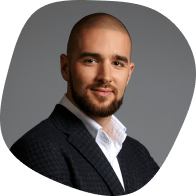 Marko
The founder and main organizer of every venture, Marko is the heart of our team and the driving force behind everything we do. He has gathered the best dentists around him - so that you can get a new smile that you will be proud of in the most professional and convenient way!
Become one of our many
satisfied patients!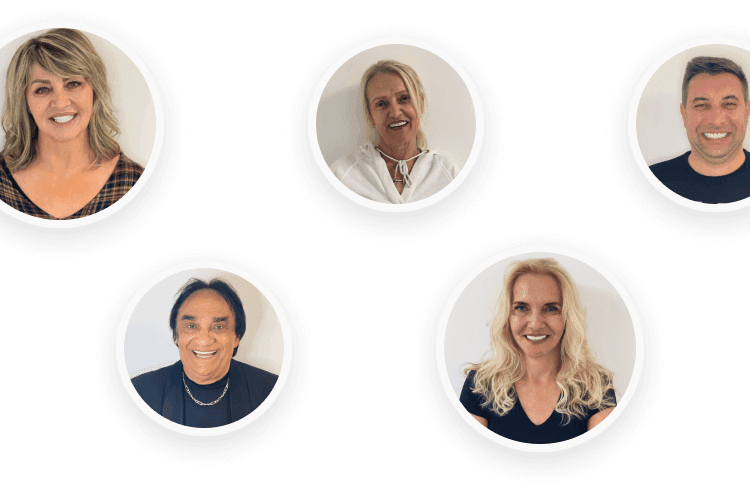 Say yes, and trust us - you won't regret it.
Contact us and Marko will contact you as soon as possible!
Contact Us
+381 61 6589540
+381 61 6589540